When you need a Charlotte Personal Injury Lawyer, we will come to you
You shouldn't pay for someone else's mistakes and you shouldn't have to fight insurance companies. If you've been injured, we will fight for the money you deserve.
Welcome to The Joel Bieber Law Firm - Charlotte
The world has changed and people no longer accept responsibility for their actions that cause personal injury to others. If you feel like you have a Charlotte personal injury claim, the insurance companies and corporations have the resources and lawyers to make your life difficult, even when the fault falls on their client. Let our team of experienced personal injury attorneys help you!
We are open and taking your calls!
Virtual Consultations Available
Personal Injury Lawyer in Charlotte, NC
Your injuries and the damage they have caused in your life may be the responsibility of another person. If someone else caused your injuries, you should not have to bear these overwhelming losses alone. Our Charlotte personal injury lawyer can help you seek justice through financial compensation for the damage done to your life.
Types of Charlotte Personal Injury Cases We Handle:
We work on behalf of those people who have suffered a personal injury through no fault of their own, most often times through the negligence of someone else. Some of our more typical Charlotte personal injury cases include car accidents, motorcycle accidents, truck and delivery vehicle accidents, and dog bites. Don't see your circumstances listed below, don't worry, it is very likely that the injury you have suffered is one that we have worked with before, please call us to discuss the specifics of your situation. Negligence comes in many different forms including dangerous drugs, unsafe products and improperly maintained premises
The Joel Bieber Firm Gets Results
We work hard to recover compensation that is just and worthy of our client's injuries. All too often, insurance companies make it difficult for injury victims who are looking to get the financial recompense they deserve. The Joel Bieber Firm has a reputation with insurance companies for being fierce negotiators for our clients. Adjusters know we won't tolerate paltry settlement offers.
With over 400 years of collective experience guiding us, we regularly settle cases for amounts that please our clients. You can trust our Charlotte personal injury lawyer to fight for you. Call our office to schedule a free consultation.
Charlotte Personal Injury Lawyer
The Joel Bieber Firm is the personal injury lawyer in Charlotte, NC, that you should call after suffering harm in an injury accident. Car accidents, slip and falls, motorcycle wrecks, and medical malpractice are just some of the ways you and your loved ones can suffer life-altering injuries. When you have a broken bone, injured back, traumatic brain injury, or other injuries, the mental, physical, and financial toll can be significant.
You have legal rights, including the right to receive compensation, if another person's carelessness caused harm and injury to you. Obtaining financial compensation through a trial verdict or case settlement is one of the best ways to ensure you have the resources you need to pay for your treatment and recovery.
Contact your personal injury lawyer in Charlotte, NC, with The Joel Bieber Firm today.
Settlements vs. Verdicts in Personal Injury Cases
You may wonder whether filing a personal injury lawsuit is necessary after you suffer an injury. While it is true that most cases end with a settlement agreement between the two parties, this is not always the case. Not only this, but some at-fault parties or their insurers will not attempt negotiating a settlement in good faith until they see you are serious about getting compensation through your filing of a lawsuit.
Winning your case at trial is no small feat. You bear the burden of proving that the other person's negligent conduct caused your injuries and that an award of financial damages is necessary to compensate you. If you fail to do so, you may walk away without any compensation for your bills and expenses.
Similarly, negotiating a successful settlement agreement can present its own challenges. The best settlements are those wherein you receive enough financial compensation to meet your immediate and reasonable future needs. Determining this amount (and convincing the other party it is in their interest to settle according to terms that are favorable to you) can be difficult and time-consuming.
An experienced and skilled personal injury lawyer in Charlotte, NC, can make proceeding to trial and negotiating a successful settlement easier and less stressful. The Joel Bieber Firm can assist you in determining whether a settlement is in your interest and can help negotiate a settlement that benefits you and your needs.
When a settlement is impossible or not advisable, we are prepared to battle for you in the courtroom before judges and juries. Our attorneys are seasoned litigators and will present a compelling case for you in your quest for compensation.
Elements of a Successful Charlotte Personal Injury Case
Not every injury accident can support a personal injury lawsuit. In evaluating your case, a personal injury lawyer in Charlotte, NC, will want to see if the following elements are present. The stronger the available evidence establishes each of these elements, the stronger your case:
A Duty of Care the Other Party Owes to You
The person who caused or is primarily responsible for your injuries needs to have, in legal parlance, owed you a duty of care. This simply means that the other person must have had a legal obligation to act in a certain way toward you. In nearly every situation, every person owes a legal duty to every other person not to act in a careless, irresponsible manner.
A Breach of that Duty of Care Through Negligent Conduct
Next, a successful personal injury case will have evidence that the other party failed to satisfy that duty of care by acting in a careless manner. Courts ultimately decide whether conduct is careless by looking at all of the circumstances of the case and the injury.
Causation of Your Injuries by the Other Person
Finally, there must be evidence that shows that the other party's conduct is the cause of your injuries. If there is an intervening cause, then a court may keep you from receiving full compensation. If you were in a car crash but suffered burn injuries when lightning struck you while you were getting out of your car, the court could consider the lightning to be an intervening cause.
You bear the burden of establishing each of these factual elements. Assistance from a knowledgeable personal injury lawyer in Charlotte, NC, can make the process of collecting evidence easier and more manageable.
Damages You Can Collect in a Personal Injury Lawsuit
The question of compensation is common in personal injury cases. Specifically, you want to know how much your case is worth. There is no universal answer to this question. However, in most situations, you can recover the cost of your past and anticipated medical costs, the income you lost because of missed work, and damage to your personal property.
You also may receive compensation for the mental and emotional turmoil you experience from your accident. The law may limit the size of your award for these non-economic damages. However, recovering these damages, no matter the amount is often a critical part of making you whole after an accident.
Last, in extreme cases, the court may award you punitive damages to punish the other party. You can seek these damages if the other party's conduct is outrageous, shocking, or excessively irresponsible.
Get Professional Help with Your Case from The Joel Bieber Firm
If you or a loved one find yourself hurt after an accident and believe that someone else is to blame, The Joel Bieber Firm wants to speak with you. We commit ourselves to fight for the wrongfully injured and want to help you get justice in your case. Above all, our team of experienced and dedicated legal professionals wants you to receive the compensation you require to move forward confidently from your injury accident.
Very thorough, always answered all my questions in a timely manner. I dealt with the Virginia Beach office and Darcy was amazing. We emailed back-and-forth she let me know absolutely everything when it was happening and how it was happening. Thoroughly satisfied with the customer service I got from this law firm !
Ashley Lasalvia
My experience was fantastic. They worked with me and kept up with my progress. I will always come to and refer this lawyer to anyone. I will always give 5 stars because they deserve it. Thank you Joel Beiber
Alesia Holnes
They were fantastic. I could bot be happier with how Jonathan and Jessica handled my case. They were informative, diligent, friendly, and professional. And absolute pleasure to work with. If i ever need help again, they will be the first ones i call. Bless them both.
Brandon D. Mayer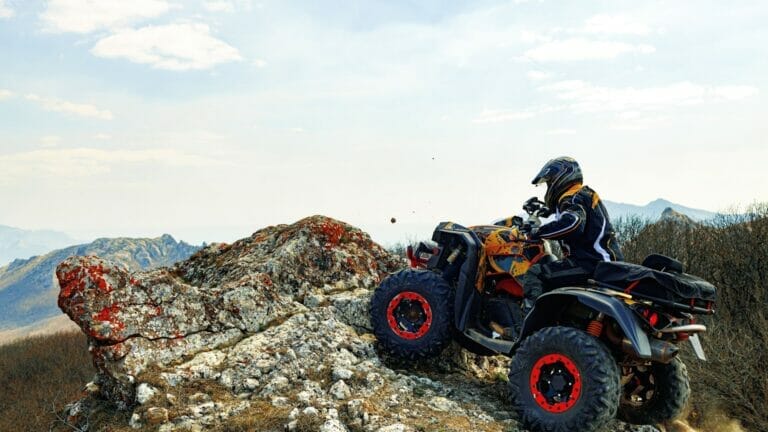 Auto accident
ATVs offer riders the exhilaration of speeding through the outdoors, conquering rocks, mud, and other obstacles. These high-powered
Read More »
Boating Accidents
For many families along the East Coast, the spring and summer months mean days spent out on the
Read More »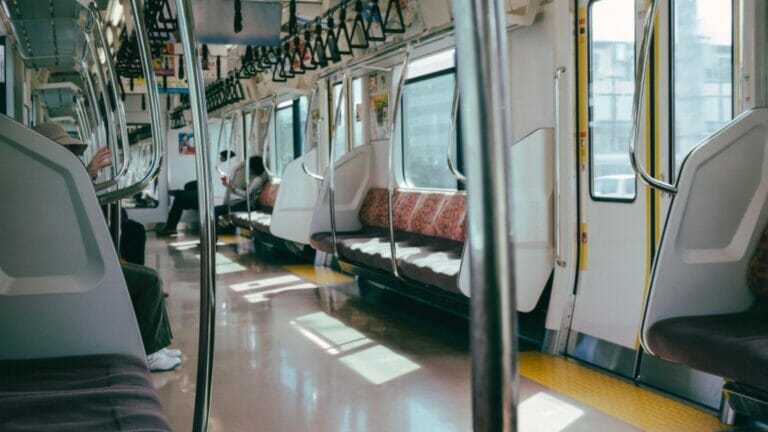 Personal Injury
Whether out of necessity or convenience, you may ride a subway or a public bus instead of driving
Read More »