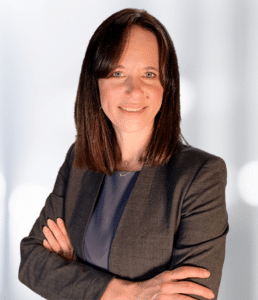 Melissa Hague has dedicated her career to the successful and diligent prosecution of complex mass tort cases with a focus on medical devices and pharmaceutical drugs. As a zealous advocate for her clients, Melissa has developed an intricate level of industry knowledge in this area of the law relating to the failure to properly design, test and warn consumers of medical devices and drugs.   Melissa also represents victims of sexual abuse who have suffered emotional and psychological trauma.  Melissa's skills and experience have lead to the successful resolution of thousands of cases where clients suffered from debilitating injuries.
Leadership Roles
Melissa has been appointed to several leadership positions in national MDL litigations, including an appointment by Judge Saylor of the U.S. District Court of Massachusetts to serve on the Plaintiffs' Steering Committee in In Re: Zofran (Ondansetron) Products Liability Litigation, MDL 2657 on behalf of children born with birth defects caused by the medication Zofran.  Melissa's knowledge relating to medical device litigation played a fundamental role in the litigation and global resolution of the Biomet metal-on-metal hip litigation.  She was also been instrumental in the prosecution of the Zimmer NexGen knee litigation MDL, including the first bellwether trial. 
Among her early successes, Melissa was an integral part to the successful resolution of the In re: Human Tissue Products Liability Litigation. Melissa represented individual victims who received infected cadaver bone and tissue that was infected and not properly screened. As part of that litigation, she also represented dozens of families against funeral homes for the mutilation and illegal harvesting of body parts from their deceased loved ones. For her efforts, Melissa was featured with shareholder Larry Cohan of Anapol Weiss in national news media regarding the Human Tissue litigation.
Mass Tort experience:
In re: Zofran (Ondansetron) Products Liability Litigation, MDL 2657;

In re: Davol/ C.R. Bard Hernia Mesh, Case No. PC-2017-1929, (Providence/Bristol Cty. Sup. Ct);

In re: Atrium Medical Corporation's C—Qur Hernia Mesh Prod. Liability Lit.; MDL 2753;

In re: Ethicon's PHYSIOMESH Flexible Products Liability Litigation; MDL 2782

In re: Bard IVC Filters Product Liability Litigation; MDL 2641;

In re: Cook Medical, Inc., IVC Filters Marketing, Sales Practices and Prod. Liab. Lit.; MDL 2570;

In re: Zimmer NexGen Knee Implant Products Liability Litigation, MDL 2272;

In re Ethicon, Inc., Pelvic Repair System Products Liability Litigation; MDL No. 2327

In re: DePuy Orthopaedics, Inc., ASR Hip Implant Products Liability Litigation, MDL 2197;

In re: DePuy Orthopedics, Inc., Pinnacle Hip Implant Products Liability Litigation, MDL 2244;

In re: Biomet M2A Magnum Hip Implant Products Liability Litigation, MDL 2391;

In re: Stryker Rejuvenate & ABG II Hip Implant Litigation, Ber-L-936-13; and

In re: Human Tissue Products Liability Litigation, MDL 1763
Melissa has also passionately and successfully advocated for survivors of sexual assault against industries such as Uber, the Catholic Church, Michigan State University, USAG, and national fraternities.  Melissa and her team take a trauma informed approach when advocating for survivors of sexual assault.  She fights for her clients against industries deeply rooted in systems of abuse and mistreatment while ensuring her clients are not re-traumatized throughout the litigation process.    
Melissa is an active member of the American Association for Justice (AAJ) and where she currently serves as the founding co-chair of the Sexual Assault Litigation Group.  She also served as the Char-Elect for the New Lawyers Division (NLD). She served as a Board of Governor representative for the NLD from 2011 to 2013. She has also served on several committees such as Membership, PAC Task Force, Marketing and Practice Development, and AAJ Exchange.  Melissa is also a member of the Pennsylvania Association for Justice and the Philadelphia Trial Lawyers Association.  
Professional Recognition
Named Pennsylvania Super Lawyers® every year since 2021.

Named a Rising Star in Pennsylvania Super Lawyers® every year since 2013. 

Selected for the state of New Jersey as The National Trial Lawyers: Top 40 Under 40 members.

Awarded the Above and Beyond Award for her hard work and dedication to the NLD in 2011.
Education and Background
Law Degree, Widener University School of Law (2006)

Bachelor's degree, St. Joseph's University (2003)
Melissa has lectured on topics including sexual assault litigation, medical devices, technology and the law and vaccine litigation to various state and national trial bars.  She is admitted to practice in Pennsylvania and New Jersey as well as before the United States Court of Federal Claims, United States District Courts of the District of New Jersey and the Eastern and Western Districts of Pennsylvania and the United States 3rd Circuit Court of Appeals. In 2011, Melissa was also admitted to the United States Supreme Court of America.
In her free time, Melissa enjoys going to a local farm to ride horses. She grew up competing in hunter jumper competitions. Melissa loves to explore her hometown with her daughter and husband, and of course her two ragdoll cats, Jax and Evie.