Every year, there are thousands of injuries from car accidents, and should that happen to you, it is important to find a highly experienced car accident lawyer who will come to you in your time of need. To ensure that we can serve your needs quickly, we have offices in six states – Virginia, South Carolina, West Virginia,  and Pennsylvania.
There are many factors that contribute to this high number of car accidents:
Sometimes drivers are preoccupied or not paying attention to their driving. It may be a cloudy or rainy day and their ability to drive may become impaired. This is no reason for you to suffer through the pain of a car accident. You may incur expensive medical bills including surgery, physical therapy and chiropractic care. Many of our clients are immediately stuck with no transportation. They need a rental car. They need to get medical treatment and they cannot get the help they need. That is why hiring a car accident lawyer is important, and why we want to go to work for you.
You may ask yourself… Do I need a car accident lawyer?
The insurance companies are motivated to settle your claim for less than you deserve. They want to return a profit for their shareholders. If you have been injured in an accident, you will need an experienced car accident lawyer to handle your case. Contact The Joel Bieber Firm today. 
We have a long-standing commitment to come to you wherever you are. But in case you would like to stop by we have offices in: 
If you have been in a car accident, and you're not really sure what to do next the best first step is to
call
 our experienced car accident lawyers for a FREE consultation.  Our team will be able to answer any questions that you have, and discuss the options available to you.  
If you have been in an accident, here is our easy to understand guide of steps to pursue: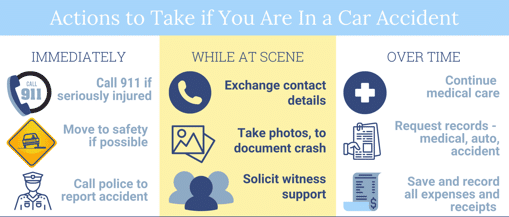 What's REALLY Happening with Auto Accident Claims
CNN's Anderson Cooper 360 aired a three-part report that revealed the underhanded tactics that many insurance companies are using to save themselves billions of dollars by reducing claims paid to minor-impact crash victims. These tactics – dubbed the "Three Ds," delay, deny and defend – are discussed in the reports by former insurance industry insiders. CNN's investigative team's research and interviews revealed that multiple major insurance providers have employed these tactics during the course of the past 10 years. The result: 80 percent to 90 percent of accident victims settling without a fight for the small sums the companies offer. Often, these sums are as small as $50 and $100 when the victims are facing thousands of dollars lost.
Watch the Anderson Cooper 360 Reports on the Auto Insurance Industry:
Read the Anderson Cooper 360 Articles on the Auto Insurance Industry:
Contact an experienced auto accident lawyer at The Joel Bieber Firm today for your free initial consultation. Please fill out the form on this page.
Frequently Asked Questions
What Is Considered a Serious Injury in a Car Accident?
Every state has what it considers "serious injury" resulting from car accidents. Generally, serious injury is an injury that results in permanent issues, like scarring and disfigurement, or significant impairment to bodily function.
Serious injuries can vary greatly, depending on the accident. Some of the most common types of severe injuries resulting from collisions include:
Head and neck injuries
Spinal cord injuries and paralysis
Amputation injuries
Internal injuries
Traumatic brain Injuries
Facial injuries
In most cases, serious injuries require more extensive medical treatment and rehabilitation. The truly unfortunate cases usually result in life-altering changes that can affect life, work, and relationships.
Serious injuries also usually leave victims facing extensive financial struggles. Medical bills quickly pile up, and these injuries often require time off from work, putting victims in unfavorable circumstances. Therefore, car accident cases resulting in severe injuries frequently require more extensive financial recovery. 
If you've sustained injuries in a car accident, make sure to get medical attention right away. Your car accident attorney can use your medical records as substantial evidence when pursuing compensation on your behalf.
What Happens If Accident Damage Exceeds Your Car Insurance?
Most states require minimum car insurance, but the minimum requirements are very low. For example, many states require $5,000 minimum protection for property damage resulting from a car accident. 
Usually, a person is only able to receive insurance payment up to the policy limit. Meaning, if an individual only has that $5,000 property damage protection, you'd only be eligible to get $5,000.
So, what happens if the accident damage exceeds policy limits?
When a person causes property damage in a collision, and the accident is their fault, they're liable for that damage. Therefore, if the accident damage exceeds the car insurance policy limits, you'll have to go about getting the financial recovery another way.
Depending on your state and the details of your case, you may need to file a lawsuit against the at-fault party to recover what you're owed.
Your car accident attorney can help calculate the value of your damages based on the details of your accident. Then, your lawyer will determine how best to pursue compensation to help ensure you're getting what you deserve.
What Happens to Your Car After an Accident?
What happens to your car after an accident usually depends on the state of your vehicle after the collision and whether you're able to drive it or not. 
If your car is drivable after the accident and is blocking the flow of traffic, you should move the vehicle to the side after taking detailed photos and videos, if possible. 
When cars are drivable but damaged, you can take the vehicle home with you. After you report your accident to your car insurance company and they assign an adjuster to your claim, the adjuster can help you set up an inspection.
During the inspection, your vehicle's damage will be assessed to determine the extent and cost of fixing it.
On the other hand, if your car is totaled, meaning it is ruined and no longer operational, it is likely your car will be towed from the accident scene. After it's been towed, you will have a chance to visit the tow yard to gather your belongings still left in the car.
What Should I Do After a Car Accident That's Not My Fault?
Car accidents can be scary and stressful, but it's important to remain calm and follow certain critical steps to help protect your rights.
Immediately after the accident, call 911 and request law enforcement assistance. Police can gather pertinent information and use it for their police report. Police reports are often substantial pieces of evidence in car accident cases, as they can help prove cause and liability.  
As soon as you're able, seek medical attention. Your health and safety are essential. Additionally, report your accident to your car insurance company as soon as you can. If the other driver's car insurance company calls you, do not speak to them. Only speak to your own. 
When an accident is not your fault, it's important to never say anything at the scene of the accident or to the other driver's insurer that may indicate you are taking the blame. This can hurt your case and your chances of getting fair compensation.
Finally, meet with a car accident lawyer as soon as possible. An attorney can provide valuable legal assistance and do what is in your best interests.
What Do I Do If I Was Injured in a Car Accident?
If you sustained injuries in a car accident, try not to panic, which can make it worse. Call 911 or have someone else call if you're unable.
You'll receive emergency medical care at the scene of the accident, but depending on the severity of your injuries, you may need to go to the hospital. Even if you're not taken to the hospital, you should still follow up with your physician for further care.
After a thorough medical examination by your doctor, you'll get answers regarding the types of injuries you suffered and the severity of your injuries. Your physician will also provide a detailed treatment plan, depending on your injuries.
It's important to follow through with medical treatment from start to finish as recommended by your doctor. Not only does this ensure you recover as much as possible from your injuries, but it also helps build your medical records. 
Medical records are substantial pieces of evidence for car accident cases. Your car accident attorney can use them to build your case while pursuing financial recovery for your injuries and financial losses.
What Is a T-Bone Car Accident?
T-bone accidents, also called side-impact collisions or broadside accidents, occur when one vehicle strikes the other vehicle on its side, forming a "T" shape. 
T-bone accidents can occur for several different reasons. In most cases, they happen at intersections or four-way stops when one driver fails to stop and drives through the intersection, hitting the other vehicle on its side.
T-bone collisions can be dangerous, especially for the victim. When the side impact occurs on the driver's side, it can result in serious injuries to the driver, including:
Broken or fractured bones
Internal injuries
Head and neck injuries
Brain injuries
Lacerations
Burns from airbags
Because of the nature of the collision, liability for T-bone accidents can be challenging to prove. Evidence is critical in car accident cases, but especially for T-bone cases. Significant evidence for such cases can include:
Police reports
Witness statements
Photos and videos
T-bone collision cases can be difficult to navigate, but a car accident attorney can help handle your case and seek financial compensation on your behalf.
What Is the Average Settlement for a Minor Car Accident?
Whether a car accident is minor or major, there is no "average" car accident settlement. Compensation for collisions depends on the details of the accident and resulting injuries and financial losses.
Usually, a car accident is deemed minor if there is little injury and property damage. However, what many people don't realize is that even if an accident seems minor, it may end up being more serious than it appears.
First and foremost, even if you believe you did not suffer any injuries in a car accident, you should still seek medical attention. Doing so quite often reveals injuries you did not know you sustained and can help get you on the road to recovery quicker.
Additionally, if you don't take any action after a minor car accident, the other party may try to blame the entire accident on you, even if it was not your fault.
Because minor car accidents can quickly take a turn, it's best to consult with a car accident attorney to put you in the best possible position for a reasonable settlement.
What Does a Car Accident Lawyer Do?
Car accident lawyers can handle your claim from beginning to end, representing you and your best interests. Among the many important tasks a car accident lawyer can accomplish for your claim, they can:
Address your questions and concerns
Thoroughly investigate your accident
Gather relevant evidence
Determine cause and liability
Calculate the value of your case
Communicate with the insurance company
Negotiate a settlement with the insurance company
File a lawsuit, if necessary
Lawsuits are not always necessary for car accident claims, as many claims settle early on. However, if filing a lawsuit is necessary to get the compensation you're owed, your lawyer will handle everything associated with filing the lawsuit and represent you along the way.
While having a car accident attorney represent you is not legally required, individuals with legal representation often fare better than those who represent themselves. 
Car insurance companies take full advantage of victims that go unrepresented, employing several strategies to limit their liability and avoid paying you what your claim is worth. 
Having a car accident lawyer on your side can help put you in the most favorable position to reach the fairest possible outcome. 
What Happens If You Lose a Car Accident Lawsuit?
Not all car accident claims result in a lawsuit, but many do. Lawsuits often become necessary if policy limits are not enough to cover your losses, or if the insurance company refuses to settle.
When you file a car accident lawsuit, you usually either hope to settle outside of court before the case goes to trial, or go to trial and win. 
Unfortunately, winning is not guaranteed. It is possible to never settle with the insurance company, go to trial, and lose the case.
If you sue the other driver or their insurance company and you lose, this means you won't get the compensation you sought, and you'll not be able to further pursue financial recovery in the future.
When you're represented by a car accident attorney on a contingency fee basis, you won't be responsible for paying your lawyer out-of-pocket if you lose the lawsuit. Because the case was not successful, the attorney will not be able to recover legal fees they would've otherwise received from a settlement or judgment. 
I Was in a Car Accident. What Are My Rights?
If you were involved in a car accident, you have several rights.
One of the most important rights you have is the right to compensation for your losses and injuries. If you were a car accident victim and sustained injuries and other losses, you can pursue financial recovery.
You have the right to call the police after a collision. Law enforcement often plays a vital role after a car accident, and you're fully within your right to call 911 and request their assistance, even if the other driver asks or demands you refrain. 
You have the right to seek medical care after an accident. If you sustained injuries, make sure to put your health and safety at the forefront and get the medical treatment you need.
You have the right to avoid making any statements. Whether the other driver or their insurance company tries to talk to you about the collision, you're not required to say anything. 
Additionally, you have the right to seek legal assistance after your accident. Getting help from a car accident attorney can further protect your rights.
How to Settle a Car Accident Claim Without a Lawyer?
If you want to represent yourself and handle your car accident settlement claim without legal counsel, keep these steps in mind. You'll want to go into it as prepared as possible.
Seek Medical Attention Right Away
Complete Medical Treatment
Determine the Extent of Your Injuries to Calculate Damages
Establish the Other Party's Negligence
Engage in Settlement Negotiations with the Insurance Company