When you need a Towson Personal Injury Lawyer we will come to you
You shouldn't pay for someone else's mistakes and you shouldn't have to fight insurance companies. If you've been injured, we will fight for the money you deserve.
Welcome to The Joel Bieber Firm - Towson
The world has changed and people no longer accept responsibility for their actions that cause personal injury to others. If you feel like you have a personal injury claim in Towson, the insurance companies and corporations have the resources and lawyers to make your life difficult, even when the fault falls on their client. Let our team of experienced personal injury attorneys help you!
We are open and taking your calls!
Virtual Consultations Available
The Joel Bieber Firm Gets Results
We work hard to recover compensation that is just and worthy of our clients' injuries. All too often, insurance companies make it difficult for injury victims who are looking to get the financial recompense they deserve. The Joel Bieber Firm has a reputation with insurance companies for being fierce negotiators for our clients. Adjusters know we won't tolerate paltry settlement offers.
With over 400 years of collective experience guiding us, we regularly settle cases for amounts that please our clients. You can trust our Towson personal injury lawyer to fight for you. Call our office to schedule a free consultation.
Personal Injury Lawyer in Towson, MD
Your injuries and the damage they have caused in your life may be the responsibility of another person. If someone else caused your injuries, you should not have to bear these overwhelming losses alone. Our Towson personal injury lawyer can help you seek justice through financial compensation for the damage done to your life. 
Recovering Compensation for Personal Injuries
Personal injuries can happen in many contexts. The details of each case affect the approach a Towson personal injury lawyer takes. The circumstances involved in the injury also influence the losses that the victim can suffer. 
For example, car accident victims, most notably motorcycle riders, can experience catastrophic injuries and death. The forces generated by vehicles make injuries sustained at high velocities potentially devastating. As such, victims of these accidents may need substantial compensation awards to cover their losses. 
Common situations in which personal injuries occur in Towson include:
Slip, trip, and fall accidents in Towson
Medical Malpractice in Towson
Defective products in Towson
Worksite injuries, which are normally handled by worker's compensation exclusively, may also lead to a personal injury claim when a third party unlawfully caused the injury. Whatever the cause of the injury, your Towson personal injury lawyer must show that, at the very least, negligence was involved. Exceptions to this rule can include dog attack cases.
Evidence in your case must demonstrate four conditions for most personal injury claims:
Duty of care
Breach of duty
Causation
Damages
Duty of care refers to the responsibility people owe one another in specific situations. For example, when you drive your car, you owe a duty of care toward others in traffic that requires you to operate your vehicle according to accepted standards of care. When you breach this duty, you create an unreasonably dangerous situation for others. If this situation causes harm, then you could be liable. 
As you would imagine, the duty one owes varies from situation to situation. Healthcare professionals have their own set of duties, as do property owners. In either context, negligence must be alleged and proven.
However, in dog attack cases, owners and handlers face strict liability for the injuries caused by their dogs. Strict liability means that your Towson personal injury lawyer only needs to prove that the dog caused the injury and not that the owner or handler was negligent. 
Calculating Your Compensation
If you want to maximize your claim's potential, you need a skilled attorney representing you. They understand the often complex calculations that go into determining the amount of a settlement and will fight to safeguard your interests. 
Generally speaking, injury victims have economic losses and non-economic losses. Losses that come out of your pocket are economic losses, such as:
Medical treatment costs
Losses associated with the inability to work
Expenses related to homecare help
End-of-life-care costs when death occurs
Burial and funeral expenses
Intangible damages you experience don't have a price tag. They include:
Pain
Suffering
Inconvenience
Physical impairment
Loss of consortium
In wrongful death cases, other non-economic damages might be available, such as damages for mental anguish, emotional pain and suffering, and loss of society and companionship, among others.
If your injuries are caused by particularly egregious or intentional behavior, you may also be eligible for punitive damages. Many personal injury cases involve simple negligence, so punitive damages are rare. However, intentional harms qualify a case for this type of damages, which are intended as punishment for the offending party.
Frequently Asked Questions
What Is the Statute of Limitations for Towson Personal Injury Cases?
The statute of limitations for personal injury cases in Maryland is three years. If your injury occurred over three years ago, you should still contact a Towson personal injury lawyer. There are some exceptions to the statute of limitations that may apply to your case.
Should I Communicate with the Insurance Company Directly?
You should not communicate with any insurance company until you have met with a personal injury lawyer. An insurance company will typically appraise your claim at a much lower value than it is worth. A Towson personal injury lawyer will give you an appraisal that truly takes your losses into account.
What Happens If My Personal Injury Claim Is Denied?
If your claim is denied and you don't have legal representation, then you should immediately seek the services of a Towson personal injury lawyer. If an insurance company denies your claim while you have representation, then you have the option of taking your case to court or going through arbitration. 
Can I Afford a Towson Personal Injury Lawyer?
Yes. Your lawyer does not get compensated for their work until you receive your settlement or verdict award. Their fee is calculated as a percentage of the value of your compensation package.
We're Here to Help You Get a Proper Settlement
At The Joel Bieber Firm, we know how much our injured clients deserve, and we work tirelessly to help them secure it. Contact our office to receive a free case evaluation and learn what we can do to help you get relief.
Very thorough, always answered all my questions in a timely manner. I dealt with the Virginia Beach office and Darcy was amazing. We emailed back-and-forth she let me know absolutely everything when it was happening and how it was happening. Thoroughly satisfied with the customer service I got from this law firm !
Ashley Lasalvia
My experience was fantastic. They worked with me and kept up with my progress. I will always come to and refer this lawyer to anyone. I will always give 5 stars because they deserve it. Thank you Joel Beiber
Alesia Holnes
They were fantastic. I could bot be happier with how Jonathan and Jessica handled my case. They were informative, diligent, friendly, and professional. And absolute pleasure to work with. If i ever need help again, they will be the first ones i call. Bless them both.
Brandon D. Mayer
Towson Personal Injury Lawyer Office
1 Olympic Place Suite 900 Towson, MD 21204
Phone: 410-648-9060
Working Hours
| Day | Working Hours |
| --- | --- |
| Sunday |  Closed |
| Monday | 8:30 AM–5 PM |
| Tuesday | 8:30 am–4:30 pm |
| Wednesday | 8:30 AM–5 PM |
| Thursday | 8:30 AM–5 PM |
| Friday | 8:30 am–5 pm |
| Saturday | Closed |
Truck Accidents
Truck Jackknifing: Causes and Dangers When a semitruck jackknifes, it can put everyone around it in serious danger.
Read More »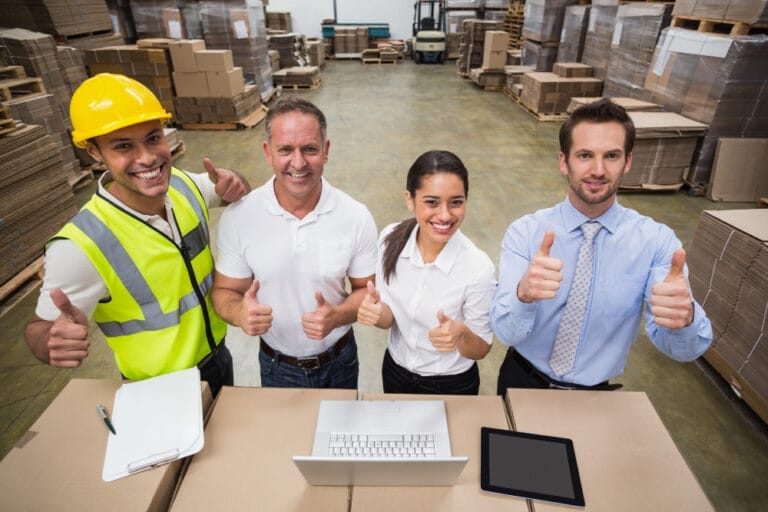 Workers' Compensation
Workers' Comp and Unemployment Benefits: Can I Receive Both Together? Suffering an injury or illness at work can
Read More »
FAQ
Everything You Need to Know About Filing a Wrongful Death Lawsuit A wrongful death lawsuit can provide family
Read More »