You've been injured in a personal injury accident. Perhaps you slipped and fell after a store failed to clean up a spill. Or maybe you got hurt after another driver tried to beat a traffic light. In any event, another person's carelessness has caused you significant injuries and harm. You need compensation for your injuries and losses, but you do not want to spend much time or money getting compensated. Do you really need a lawyer's help to achieve your goal? Would it not be simpler and less expensive to handle your case yourself? It turns out that there are many reasons why handling your own personal injury case is not just unwise but could end up costing you the compensation you deserve and require.
Personal Injury Victims Can Act as Their Own Attorneys
The law does permit you to represent yourself and act as your own attorney. There is no statute, regulation, or other authority that denies you the opportunity to advocate for your own interests in court. You may even commence your lawsuit with representation and decide later that you want to proceed without an attorney. This, too, is permissible.
While the law doesn't stop you from acting as your own lawyer, it does not give you any special considerations or protections for doing so. You will be held to the same standards as a licensed attorney in your case. You will be expected to know the same laws and follow the same procedures as any other lawyer would in your case.
Additionally, the court is not able to assist you in your case. The court cannot, for example, inform you of statutory filing deadlines or advise you on what motions you should file. The judge cannot tell you how to appeal an adverse ruling or verdict.
Therefore, just because the law permits you to represent yourself does not mean this is a wise decision.
If you do choose to act as your own lawyer, you should be prepared to do considerable work in learning the appropriate laws and procedures to follow. While there are online resources to assist you, locating and understanding them will be up to you.
Ways Injury Victims Can Sabotage Their Personal Injury Case
While the law may permit you to act as your own attorney, it may not be the best decision. There are, in fact, several ways in which you can negatively impact your case and your ability to receive financial damages. Acting as your own lawyer, you would be expected to know about these dangers and how to avoid them.
Missing the Statute of Limitations and Filing Deadlines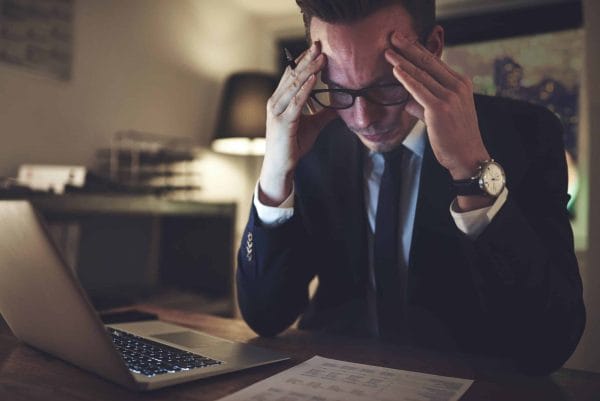 Every state has a statute of limitations that tells litigants and attorneys how quickly they must file a claim with the courts. In many states, the statute of limitations is two years from the date of injury. Some states have longer statutes of limitations, and many states allow for exceptions that can prolong the filing period.
What all statutes of limitations have in common, though, is that they prohibit you from pursuing your claim if your lawsuit is filed outside the statute of limitations.
For example, if the statute of limitations in your state is two years and you were injured in 2020, you must initiate your lawsuit by 2022. Failure to do so means your lawsuit can be dismissed without being resolved.
Once a case has commenced, there will be other deadlines that must be met. If you represent yourself, you must be certain that you comply with these various deadlines for submitting answers to questions or requesting evidence from others.
Violating these deadlines can result in various sanctions and limitations on your ability to present your case.
Failing to Secure an Adequate Settlement
Many personal injury cases are resolved through a settlement agreement. Such agreements typically require the injured victim to dismiss or forego their lawsuit in return for receiving a specific sum of money. Settlements offer certainty to injury victims and often save both parties the time and expenses associated with trials.
There are no formal rules or procedures for entering into a settlement. Either you or the other party can initiate settlement negotiations, and there are no laws dictating how much time settlement negotiations can take.
There are also no laws stating how much compensation you must receive or other terms that the parties must include in their settlement.
In light of all this, by representing yourself, you run the risk of not understanding the compensation you might be entitled to receive and the strength of your case. This, in turn, can lead you to turn down a reasonable settlement offer or agree to a settlement amount that is too low given all of your losses.
To make matters worse, many settlement offers require that you give up your ability to pursue additional compensation through a lawsuit. When accepting a settlement agreement that is detrimental to you, you will almost invariably be unable to undo the settlement or file a later lawsuit for your injuries.
Not Properly Documenting Your Case and Injuries
To prevail in court and obtain compensation, you must prove your case by a preponderance of the evidence.
To do this, you must come forward with evidence and witnesses that can substantiate your claim that another person is responsible for your injuries. You must also use evidence to support the amount of compensation you are seeking.
Getting a hold of this evidence and making sure the witnesses you need appear in court can be incredibly frustrating. You may require subpoenas issued by the court to compel individuals' attendance at court or to turn over the evidence you require. If you lack legal education and training, properly issuing subpoenas can be difficult.
Making a Concession or Admission During Negotiations
When it comes to your personal injury claim, the stakes are high. The at-fault driver, their insurance company, and any attorneys involved will likely want to settle your case for as little money as possible.
Negotiating successfully demands that these parties believe the cost of settling for an appropriate amount is less than the potential costs of going to trial.
Negotiating becomes extremely difficult when the other side knows your case is weak. If you inadvertently admit even some fault during negotiations, this can make the other side suddenly unwilling to negotiate a settlement.
Having legal counsel available and present while negotiating helps protect you against this possibility. By avoiding costly errors like admitting fault or acknowledging gaps in the evidence, your personal injury lawyer can help avoid this costly mistake.
The True Cost of a Personal Injury Lawyer
A common misperception about personal injury attorneys is that they are only out for the money. This erroneous belief says that if you retain a personal injury attorney in your case, you will pay exorbitant attorney's fees and have a very small recovery award.
You may even believe that you have to pay before your attorney begins to work on your case.
Nothing could be further from the truth, however. The Joel Bieber Firm, a personal injury law firm, works on a contingency fee basis. This means that there is no upfront cost to you if the firm agrees to represent you. This removes a huge financial barrier keeping you and others like you from quality legal representation.
With a contingency fee agreement, your personal injury lawyer only receives payment if they obtain a settlement or verdict in your favor. Moreover, the amount of compensation you recover is what determines the amount of fees the attorney recovers. The smaller the award, the less fees the attorney collects.
This gives your attorney every incentive to work hard on your behalf to maximize your recovery. It also removes any fear of being left responsible for an attorney's bill if your case is not successful.
The Myth of Saving Time By Representing Yourself
Representing yourself may look like an appealing option to you if you are concerned with time. You may believe that hiring an attorney is too confrontational and delays the ultimate resolution of your claim.
If you represent yourself, you reason that you can be more agreeable with the insurance company or other party and reach a settlement quickly.
The process of investigating a case and pursuing a claim to settlement or trial will be similar whether you hire an attorney or not. Insurance companies, for example, have their own internal processes they follow when deciding whether to pay, settle, or challenge a claim. There is little that can be done to speed this process up.
Similarly, the court process has its own timelines that are difficult to advance. After a pleading or motion is filed, for example, the other party has a set period of time within which to respond. Continuances of hearings and deadlines are commonly requested and granted.
Beyond all this, when you represent yourself, you may need to request continuances so you can do the research and legal drafting that needs to be done. Drafting a complaint or legal motion is not as simple as it sounds. It can take hours or longer for you to draft even basic legal documents if you are not familiar with how to do so.
When you're considering all of this, any perceived time savings from self-representation appear illusory. You may even spend more time attempting to resolve your case yourself than you would with the help of a personal injury attorney.
What an Experienced Personal Injury Lawyer Does for Your Case
When you retain a personal injury attorney to represent you, you gain the benefit of that lawyer's years of legal training and experience. This can help your case and ease a variety of concerns.
Evaluation of Your Personal Injury Claim
Before any claim is filed with a court, your attorney can review the facts of your case to make certain you meet any legal thresholds for filing a claim in court. Your attorney can also advise what compensation you might reasonably expect to receive for your injuries. This works to save you time and gives you an accurate picture of your legal standing.
A case evaluation can also alert you to any issues your attorney believes will need to be addressed, such as unfavorable evidence or reluctant witnesses. This can minimize later frustrations when these setbacks emerge since you will have prepared for them.
Compliance with Legal Procedure
With an attorney involved on your side, you can leave it to them to ensure any necessary pleadings or motions are prepared correctly and filed on time. If the other side files any papers, your personal injury lawyer will know best how to respond.
You will not have to worry about missing a deadline or not advancing your case properly through the court system.
You should expect your attorney to keep you updated regularly on the status and progress of your case. But by leaving procedural compliance to your attorney, you can focus more on recovering from your injuries and preparing for any hearings in your case.
Representation in and out of Court
Speaking with an attorney or adjustor from an insurance company or business is incredibly stressful for many people. The stress of speaking to a judge or in front of a jury can be even greater. As your representative, your personal injury lawyer will speak for you and advocate for your interests in and out of the courtroom.
Your attorney can speak on your behalf in most circumstances. However, there are times when you may need to give a statement or provide testimony. Your personal injury attorney will prepare you for these occurrences, so there is no concern over what you should say.
Contact The Joel Bieber Firm Today
If you or a loved one have suffered harm in a personal injury accident, you are not alone. You are not left on your own to figure out how to receive compensation. Contact The Joel Bieber Firm for a complimentary case consultation.
---
Interesting Reads:
Should I Hire a Lawyer for a Minor Car Accident?
Can I Change My Car Accident Lawyer?