When you need a Nantucket personal injury lawyer, we will come to you
You shouldn't pay for someone else's mistakes. If you have been injured due to someone else's negligence let us help you. You should not have to fight insurance companies alone.
Contact our Massachusetts personal injury lawyers, conveniently located in Nantucket. We will fight for the money you deserve.
Welcome to The Joel Bieber Law Firm -Nantucket
The world has changed and people no longer accept responsibility for their actions that cause personal injury to others. If you feel like you have a  Nantucket personal injury claim, the insurance companies and corporations have the resources and lawyers to make your life difficult, even when the fault falls on their client. Let our team of experienced Virginia personal injury lawyers help you!
We are open and taking your calls!
Virtual Consultations Available
Types of Nantucket Personal Injury Cases We Handle:
We work on behalf of those people who have suffered a personal injury through no fault of their own, most often times through the negligence of someone else. Some of our more typical cases include car accidents, motorcycle accidents, truck and delivery vehicle accidents, sexual assualt, consumer products, and dog bites. Don't see your circumstances listed below, don't worry, it is very likely that the injury you have suffered is one that we have worked with before. please call us to discuss the specifics of your situation. Negligence comes in many different forms including dangerous drugs, unsafe products and improperly maintained premises.
If you have suffered a personal injury our team of experienced personal injury lawyers can help you every step of the way.  Please call us on 1-866-891-7225 for a free consultation where we can discuss your specific circumstances in more detail.  
Personal Injury Lawyer in Nantucket, MA
Life-altering injuries can occur in the blink of an eye. When this happens, the victim is often not financially prepared to deal with medical costs, lost wages, and the other financial consequences that accompany a serious injury. In severe cases, an accident can lead to permanent disability, lifelong medical care, or even death. 
An experienced Nantucket personal injury lawyer can save you from an otherwise hopeless situation. At The Joel Bieber Firm, we have a long track record of helping injured clients gain the compensation they need to move forward after a costly injury. 
If you've been injured in Nantucket, a consultation with The Joel Bieber Firm can help you learn whether you have grounds for a personal injury claim. Give us a call to learn more today.
Common Personal Injury Claims in Nantucket
Personal injury law exists to hold individuals accountable when they've caused harm to another. There are many different types of personal injury cases. Each type requires specialized knowledge and the representation of a personal injury lawyer who has experience working with that type of claim. 
The legal team at The Joel Bieber Firm handles a wide variety of personal injury claims. We may be able to help you recover compensation if you've been injured in a situation related to: 
Car accidents
Motorcycle accidents
Truck accidents
Trip and fall accidents
Medical malpractice
Nursing home abuse
Workplace injuries
Sexual assault
Defective drugs
Dangerous products
Camp Lejeune water contamination
We also help family members seek compensation over wrongful death after negligence leads to a loved one's death. The Nantucket personal injury lawyers at The Joel Bieber Firm possess the specialized knowledge needed to successfully pursue fair compensation after catastrophic injuries, like a traumatic brain injury. 
How We Work to Build a Case for You
The Nantucket personal injury attorneys at The Joel Bieber Firm exhaust every possible method for building a strong case and maximizing your compensation. Our firm's size and resources make it possible to give your case the attention it deserves. 
When you first come in for a consultation, we'll learn about the circumstances of your accident and advise you on whether another party can be held responsible for your injuries. If we can prove liability, you have a case on your hands. 
Personal injury law rests on the concept of negligence. Negligence assumes individuals hold a certain obligation to show care for others. A car driver has a duty of care to drive safely and follow the laws. A property owner has a duty of care to safely maintain a property. When someone fails in such a duty, they're considered to be negligent.
When you've been injured, your personal injury attorney will identify which parties can be found guilty of negligence and then will work to build a case proving the claim. If your lawyer can show that someone violated a basic duty of care and your injuries were the result, that person can be held financially responsible. 
Compensation in personal injury cases is designed to be equal to the costs associated with an injury. Case value is generally smaller after a less serious injury and larger after a serious injury. However, financial cost alone is not all that goes into calculating a fair compensation value.
Personal injury law allows for both economic and non-economic forms of compensation. Economic damages are awarded for losses proven through bills, receipts, or pay stubs. Compensation for medical costs and lost wages are the two most common forms of economic damages, but you can seek compensation for any cost you can prove is related to the injury.
Non-economic damages are a way of offering compensation for losses that don't have a measurable financial value. Non-economic damages can bring significant amounts, particularly in cases involving a serious injury with long-term consequences for the health and quality of life of an injured person or their loved ones. 
Your Nantucket personal injury lawyer will consider all aspects of damages in your case to maximize the compensation value you stand to gain.
Protect Yourself After an Injury
How you respond to an injury has a significant impact on the compensation value for which you might be eligible. Knowing the steps to take is crucial to ensuring you have the documentation your lawyer needs.
Always see a doctor after you've been injured, even if injuries are minor. Make sure to document the circumstances of the accident. If you were involved in a slip and fall accident, take photos. If you were injured by a defective product, save any evidence related to the injury. 
If you were involved in a motor vehicle accident, call the police. Law enforcement will take down an official report. If there were witnesses to your injury, collect their personal information. Your lawyer may need their testimony to strengthen your case. 
You should consult with a Nantucket personal injury lawyer as soon as possible. When you involve a lawyer quickly, they can advise you on how to proceed, help ensure evidence is documented and preserved, and prevent you from making statements to an insurance agent that disqualifies you from compensation.
Call Our Nantucket Personal Injury Lawyers Today
The Joel Bieber Firm connects injured clients to the legal resources they need to gain fair compensation after an injury. Our firm excels at producing results for our clients. We have offices in seven different states, and the personal injury lawyers on our team have a combined 400 years of experience. We'll fight to maximize your compensation. 
If you're struggling with the costs of an injury, consulting with a Nantucket personal injury lawyer at The Joel Bieber Firm can be a life-altering decision that can clear your medical debt and restore your family's quality of life. Don't make the mistake of waiting to act after an injury. Call The Joel Bieber Firm today to arrange a consultation and learn more about your financial options after an injury in Nantucket.
Very thorough, always answered all my questions in a timely manner. I dealt with the Virginia Beach office and Darcy was amazing. We emailed back-and-forth she let me know absolutely everything when it was happening and how it was happening. Thoroughly satisfied with the customer service I got from this law firm !
Ashley Lasalvia
My experience was fantastic. They worked with me and kept up with my progress. I will always come to and refer this lawyer to anyone. I will always give 5 stars because they deserve it. Thank you Joel Beiber
Alesia Holnes
They were fantastic. I could bot be happier with how Jonathan and Jessica handled my case. They were informative, diligent, friendly, and professional. And absolute pleasure to work with. If i ever need help again, they will be the first ones i call. Bless them both.
Brandon D. Mayer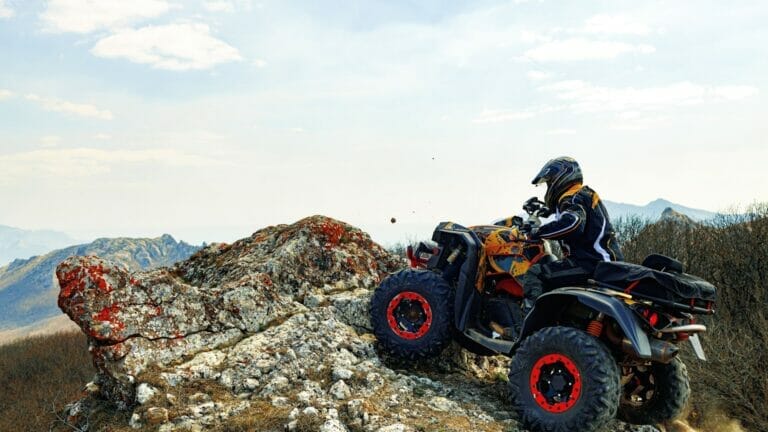 Auto accident
ATVs offer riders the exhilaration of speeding through the outdoors, conquering rocks, mud, and other obstacles. These high-powered
Read More »
Boating Accidents
For many families along the East Coast, the spring and summer months mean days spent out on the
Read More »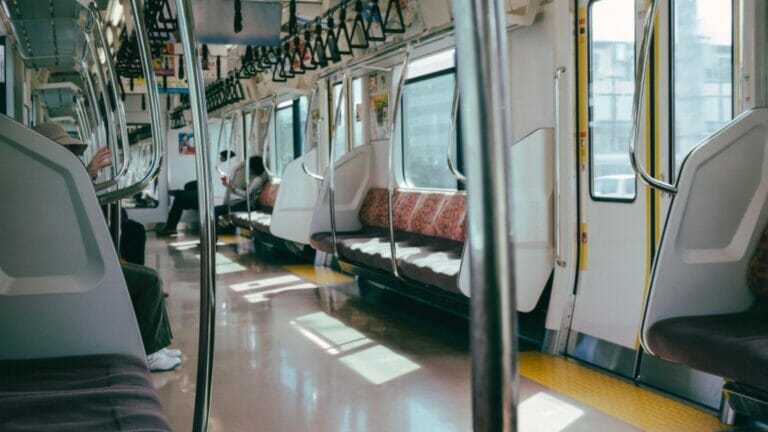 Personal Injury
Whether out of necessity or convenience, you may ride a subway or a public bus instead of driving
Read More »